InnerCircle Family Church Established in 1980 -- Woman's Church Established in 1986
Rev. Dr. Crystal Clarity Bujol, Founder
​ Services begin at 8:30 A.M.
7819 S. Western Ave, Los Angeles, California 323-559-5611


As we remember that we all come from the same Mother,
we know we are all sisters.
Hello My African Sister!
​... Iyabo Yijidie Auset
The Ankh The Symbol of Life Woman's Consciousness!
Our Email Address: firstwomanschurchla@gmail.com
Woman's Church Services temporarily at Zoom.com on internet
paypal Donation
Thank you for supporting The First Woman's Church through PayPal while we are temporarily on the internet.
paypal Donation
Thank you for supporting The First Woman's Church through PayPal while we are temporarily on the internet.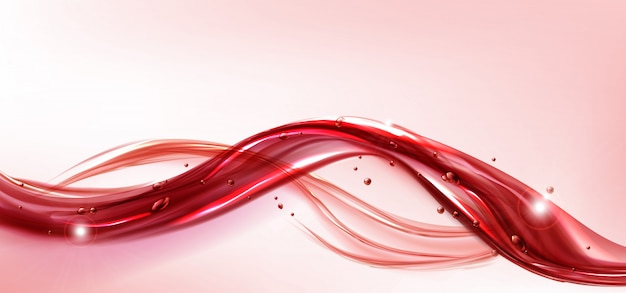 Rev. Dr. A. Hasani Perry
Pastor
1st Woman's Church
Dean, School of Ministry
Professor, Science of YOUR Mind
​
You Are Invited to our Sunday services
Welcome to The First Woman's Church where women come together to gain deeper insight into the soul of the Divine Woman Within.
A holy space where we honor the four phases of womanhood.
A sacred space where we honor ourselves, as sisters, and all of our children.
A spiritual space where we practice changing the formula of Mother's Milk to feed humanity with the highest consciousness of kindness, compassion, wisdom and understanding.
Sunday Mornings at 8:30 A.M.
7819 South Western Avenue
(Enter from the Parking Lot)
Los Angeles, CA 90047
Phone: 323.559.5611
Like Us On Facebook
Rituals of the Morning Service
At 8:30 A.M.
We start with drumming ... and humming ... prayer and meditation.
At 9:00 A.M.
Welcome the ancestors and Tai Chi
At 9:30 A.M.
Candle Lighting Ritual
and Navajo Prayer Chant
At 10:00 A.M.
Music/ Presentation/ Discussion
At 10:30 A.M.
We end with the affirmation:
"Strong Lady, Energize
Let Our Visions, Crystallize
Rev. Akosua Hobert
Senior Minister
1st Woman's Church
Quote for the month
I am linked with an endless golden stream of prosperity that comes to me under grace in perfect ways. .... Florence Shinn
1st Woman's Church Ministerial Staff
Rev. Megashia Jackson, Associate Minister
Rev. Dr. Ayanna Davis Associate Minister
Rev. Erica Byrd Affiliate First Woman's Church Minister
Jessie Mae Chris(t) written by FWC Founder Rev. Dr. Crystal Clarity Bujol
Available on Amazon
NuRah Allah Goddess HerStorian
The Great Cosmic Mother
The Color for October: Brown
September theme: Spirituality
Service and Program
9/6
Prayer Circle -Rev. Dr. Ayanna Davis
9/13
Gemstone Awakening - Rev. Akosua Hobert
Pastor Moment: What is the FWC? Rev. A. Hasani Perry
9/20
Spirit Speaks to Sisters:
Guest Speaker: Rev.June Juliet Gatlin
9/27
"Conversations on Spirituality:
How Spiritual Practices Guide Our Daily Lives"
Rev. Dr. Ayanna Davis
The Stone for October- Citrine
Citrine crystal meaning is based on the yellow hues in citrine color. Citrine meaning is all about personal will, free-thinking, and the realization of hopes and dreams. Yellow citrine stone meaning is connected to the comfort, warmth, and power given by the sunlight. The yellow quartz energizes, breathing new life into anyone who uses it for its citrine healing properties. Citrine meaning also has to do with new beginnings, new pursuits, and living a full life. Citrine crystals vibrate at a frequency that encourages creativity and facilitates the transformation of hope and dreams into reality.
True citrine meaning includes the efficient handling of negative energy. Citrine crystals absorb negative energies from the body and environment, in keeping with citrine meaning. However, this yellow quartz never has to be cleansed or cleared of the negative energy. There are only two crystals that never have to be cleansed and citrine is one of them. Citrine stones dissipate negative energy naturally by transmuting it and dispelling it safely into the ground.
Problems associated with negative energy can manifest in obvious, physical ways or in more subtle ways that are less easily detected. The healing properties of citrine help alleviate these problems, in keeping with citrine meaning.
Citrine stone benefits relationships of all types, in keeping with citrine meaning. The removal of negative feelings and reduction in negativity from everyone involved in the relationship promotes healthier interpersonal relationships. A renewed sense of understanding permeates the group, facilitating healthier perceptions and an improved ability to handle the perceptions of others, which supports citrine meaning.
Increased wealth and prosperity are included in citrine meaning. Citrine stones are also known as The Merchant's Stone for this very reason. Citrine power facilitates gaining wealth and retaining wealth. Citrine meaning includes abundance in general. Citrine power promotes generosity, too, encouraging the sharing of wealth and prosperity to enjoy a broader spectrum of citrine benefits, in keeping with citrine meaning. A true citrine gemstone placed in the wallet or purse can help bring money in and restrict excessive spending.
www.learnreligions.com/
What Sisters are Saying
How exciting to discover you are on Zoom! This is Elissa Heyman in Santa Fe, NM, and I hope to join your service next Sunday. Rev. Crystal Bujol connected me to you all, and it's neat to know the magic goes on. .
Good morning Ladies - this is Jessica William- I just want to share that I have so extremely blessed today by you all sharing who you are! Reverend Hasani your testimony- especially that about leaving your job because of isms I felt was just for me! I wish you.
Rev. Dr. Crystal Bujol Founder

First Woman's Church, 1986

InnerCircle Church of Graduate Christians, 1980

iNNER cIRCLE uNIVERSITIY 1998
1st Woman's Church
Changing the Formula of Mother's Milk
1st Woman's Church
Honoring the FIRST Woman
Some call Her Lucy
Some call Her Denk Nesh
At The 1st Woman's Church
in the City of the Angels
We call Her
"" The FIRST Woman ""