InnerCircle Family Church Established in 1980 -- Woman's Church Established in 1986
Rev. Dr. Crystal Clarity Bujol, Founder
​ Services begin at 8:30 A.M.
7819 S. Western Ave, Los Angeles, California 323-559-5611


As we remember that we all come from the same Mother,
we know we are all sisters.
Hello My African Sister!
​... Iyabo Yijidie Auset
The Ankh The Symbol of Life Woman's Consciousness!
Our Email Address: firstwomanschurch@gmail.com
Woman's Church Services temporarily at Zoom.com on internet
Join Zoom Meeting 8:30 a.m. - 10 a.m.Sunday Mornings
Meeting ID/ Password: PLEASE CALL 323-287-7709
Note: To join by Zoom, you will need to download the Zoom App.
Or If you wish to save time, you can download the Zoom App (free version) from your browser in advance of the meeting
(testing your audio and video in advance will also be helpful).
paypal Donation
Thank you for supporting The First Woman's Church through PayPal while we are temporarily on the internet.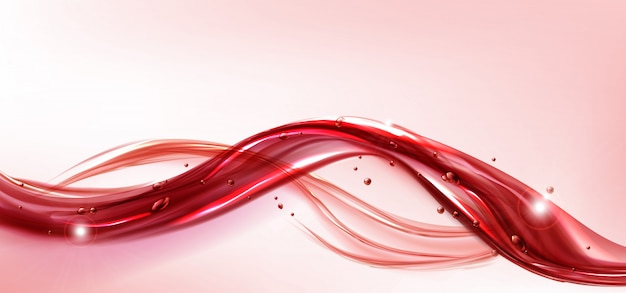 Rev. Dr. A. Hasani Perry
Pastor
1st Woman's Church
Dean, School of Ministry
Professor, Science of YOUR Mind
​
You Are Invited to our Sunday services
Welcome to The First Woman's Church where women come together to gain deeper insight into the soul of the Divine Woman Within.
A holy space where we honor the four phases of womanhood.
A sacred space where we honor ourselves, as sisters, and all of our children.
A spiritual space where we practice changing the formula of Mother's Milk to feed humanity with the highest consciousness of kindness, compassion, wisdom and understanding.
Sunday Mornings at 8:30 A.M.
7819 South Western Avenue
(Enter from the Parking Lot)
Los Angeles, CA 90047
Phone: 323.559.5611
Like Us On Facebook
Rituals of the Morning Service
At 8:30 A.M.
We start with drumming ... and humming ... prayer and meditation.
At 9:00 A.M.
Welcome the ancestors and Tai Chi
At 9:30 A.M.
Candle Lighting Ritual
and Navajo Prayer Chant
At 10:00 A.M.
Music/ Presentation/ Discussion
At 10:30 A.M.
We end with the affirmation:
"Strong Lady, Energize
Let Our Visions, Crystallize
Rev. Akosua Hobert
Senior Minister
1st Woman's Church
Quote for the month
I accept and love myself for who I am right now.
... Catherine Ponder
1st Woman's Church Ministerial Staff
Rev. Megashia Jackson, Associate Minister
Rev. Dr. Ayanna Davis Associate Minister
Rev. Erica Byrd Affiliate First Woman's Church Minister
Jessie Mae Chris(t) written by FWC Founder Rev. Dr. Crystal Clarity Bujol
Available on Amazon
NuRah Allah Goddess HerStorian
The Great Cosmic Mother
THE COLOR FOR July: WHITE
July theme: Self Realization
Sunday Services Program and Speakers
7/5
Prayer Circle- Rev. Akosua Hobert
7/12
Gemstone Awakening - Rev. Akosua Hobert
7/19
"My Realization of Me" - Rev. Dr. A. Hasani Perry
7/26
How Can We Practice Self-Love? - Rev. Akosua Hobert
The Stone for July- Moonstone
Moonstone Physical Healing Energy
Moonstone helps in attuning to the normal rhythms of the biological forces of one's body and to utilize natural energy cycles. It powerfully affects the female reproductive system, enhancing fertility and promoting ease in pregnancy and childbirth, alleviates menstrual problems and change-of-life, balances the hormonal system and eliminates fluid retention. [Melody, 417][Hall, 191]
Moonstone may also be used to enhance the assimilation of nutrients, eliminate toxins, and treat disorders of the digestive and elimination systems. [Melody, 418]
Moonstone Emotional Healing Energy
Moonstone has long been known for its calming, soothing qualities on the emotional body. Its energy is balancing and healing, assisting in the mastery of emotions by bringing them under the control of Higher Will, rather than expressing or repressing them. It also helps identify emotional patterns that are stored in the subconscious, and serves as a guardian to contain explosive passions, and to stimulate confidence and composure. Moonstones can be placed at the center of the chin (the Moon Center) to create this balance. [Raphaell, 149][Megemont, 128]
Moonstone bestows a depth of feeling, a gentleness within the self that brings happiness to the environment in which it resides. Associated with the feminine, it enhances the intuitive side of the mind. To women, Moonstone reveals their feminine power and abilities of clairvoyance, and gives rise to the kundalini energy. [Gienger, 59][Melody, 417][Ahsian, 267]
Moonstone is especially calming to children. It soothes those away from home at night, drives away nightmares and encourages sleep. It is also used to treat sleepwalking. [Eason 145][Gienger, 59]
What Sisters are Saying
WELCOME
Please submit your comments to Rev. Akosua
for publication here.
Rev. Dr. Crystal Bujol Founder

First Woman's Church, 1986

InnerCircle Church of Graduate Christians, 1980

iNNER cIRCLE uNIVERSITIY 1998
1st Woman's Church
Changing the Formula of Mother's Milk
1st Woman's Church
Honoring the FIRST Woman
Some call Her Lucy
Some call Her Denk Nesh
At The 1st Woman's Church
in the City of the Angels
We call Her
"" The FIRST Woman ""